7 tags
My internal monologue last night
GO TO SLEEP, MEG. But there are so many parasites that exist. GO TO SLEEP. YOU DON'T HAVE A HOOKWORM. I'm never going to a jungle or a tropical area that has botflys, not even if someone gives me a free ticket. They burrow in your SKIN. COOL. NOW GO TO SLEEP. Heraldry is funny, right? Would people laugh if I made jokes about coats of arms? IT IS LATE. The right to bear arms,...
5 tags
Que Zeta?
Los Zetas, the terrifying Mexican drug syndicate, has been all over the news recently. But whenever I read anything about how they, say, decapitated people or blew up an oil tank, instead of picturing these Zetas-  I end up picturing these. It makes for a much more interesting news story, that's for sure. 
2 tags
5 tags
All I'm saying is that it is wayyyyy too easy to...
Way too easy. His name is Adam Lamberg, and he posted pictures of himself with scraggly hair holding a chicken on a farm. THEN MY HEART EXPLODED ALL OVER MY COMPUTER. I absolutely adored sweet little indie Gordo in seventh grade. Something about his Jew fro really appealed to me, an underweight bookworm who wore skirts as ponchos, wanted to train seeing eye dogs for a living, and cried a lot.  ...
1 tag
Bad at surviving, good at planning out baby...
In a post-apocalyptic situation I would be TOAST. My skill set includes- sarcasm, scrapbooking, not taking serious things seriously, being clean, jokes, back rubs, fear, and knowing things about history. Not even one of these things are geared towards survival. When the fights over the last can of beans begin, I will snuggle under a blankie and think about the suffrage movement. And then starve. 
7 tags
List of 90's songs my mom used as a vehicle for...
"Luka" - Suzanne Vega "Torn" -Natalie Imbruglia "Goodbye Earl" - The Dixie Chicks "What's the Matter Here" - 10,000 Maniacs Though there was not a hint of abuse in my life, my mom kept young me informed about social issues through these singer/songwriter hits. (The great HITS?  Ohhhh no I think I just made an unintentional domestic...
2 tags
1 tag
2 tags
Who knew there were so many blogs about...
(I shouldn't be allowed to have internet.)
6 tags
11 tags
That horse... is a WAR HORSE
So, I finally got around to watching Mr. Spielburg's newest classic. It is about a horse who goes to war, and thus becomes a WAR HORSE. Basically the movie is about how anyone who comes into contact with the War Horse is cursed. Here is a quick summary for your reading pleasure- A hot, poor farm boy loves a horse so much that he names him Joey and looks at him with teary eyes a lot.  ...
2 tags
3 tags
Dispatches from the Airport
I am currently in London's Heathrow Airport, en-route to visit friends who are studying abroad in Italy this semester (look how worldly I am!) I like couldn't be more sleepy or in a goofier, happier mood. Some highlights of my international excursion so far include- While in security one of the times (I managed to go through it twice! Doubly not a threat!)  I was to next to a perfect French...
4 tags
6 tags
2 tags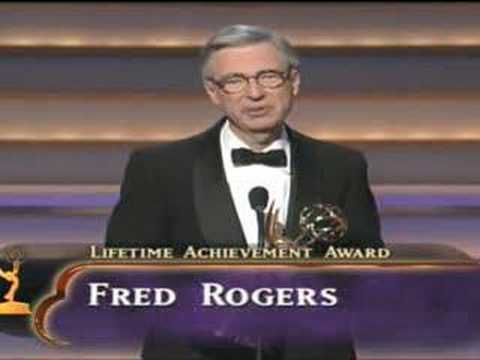 4 tags
7 tags
My dearest tumblrs,
I've been much afflicted with the palsy- my nerves have been so delicate that father sent me to a more healthful climate. I've taken of the water cure and feel ever so much stronger! Hopefully, I shall more regularly update this weblog of mine. 
mowthelawn asked: you're very funny :)
3 tags
4 tags
4 tags
Well, I may have gone to bed three hours later...
… but MAN did I do some great genealogy research! The Internet is an amazing place. Teared up when I found a suffrage pamphlet that my great-great grandma wrote. Found census records. Might join the DAR, because why not?!?!
5 tags
1 tag
4 tags
"Who needs fiction when you have HISTORY!"
– Something I actually said to myself as I was organizing my books for this semester
6 tags
8 tags
Confessions of a late adopter
I always seem to get onto trends too late, to the point where they are no longer trends, but just aspects of daily life. It took about half of the middle eastern regimes to crumble before I finally got a twitter. Now I can't stop singing its praises to people who been using it for like 3 years. I also recently took up the piano, and can't stop being amazed by the fact that it makes...
6 tags
Hobbits are good at...
Hiding under peoples legs Parties  Getting stabbed Homoeroticism Vests Having curly hair Friendship
1 tag
7 tags
2 tags
Meg goes a tweetin'
Well, I finally caved and got a twitter. I had been resisting for a long time because like do I REALLY need more social media in my life?? Shouldn't I be meditating or reading instead? But I finally made one. Why? Because I am vain, and friends have been telling me to get one for a while "because they want to read my thoughts." If there is one way to make me do something, it is...
3 tags
5 tags
8 tags
XMAS BREAK YAAAAA WHOOOO
While I was doggedly learning to play "In Dreams" from Lord of the Rings on the piano today, I realized that I need to make an effort to be more sociable this break. I need to feel the sun on my face, but for now I'm just going to read about the Vanderbilts and probably end up crying because people from history were just like us with feelings and desires and laughs and tears.  
1 tag
And a merry boxing day to you too
Mom on speaker phone: So... Slippers. Mmhmh (unintelligible eating sounds) What sort of slippers should I buy for your son?
Dad: Are you eating something?
Mom: What? No. Yes. But what style?
Dad: Wasn't Christmas yesterday? Whose money are you spending?
Mom: Mhhmhm (eating sounds)
Dad: How much did they pay you for directing the church Christmas pageant again?
Mom: My reward is in heaven. Anyway... slippers.
4 tags
I am...
A) Full to the brim with Christmas Carbs B) Getting emotional about higher powers and love and peace and mangers and the fact that this God dude I'm into was born to a carpenter and his poor wife in a barn full of horse poop. So humble! So cuddly! C) In love with my goofy goofy family.  D) Wine drunk E) All of the above
7 tags
Peter Jackson to Orlando Bloom-
"Always have french braids. That is important. Your hair must NEVER be loose. Hmm.. when there is a pause, state the obvious and furrow your brow. Most of the time, though, you just stand still and pose so that we can cut to your flawless face at times that don't make sense. God, your face is so smooth. Can I touch it? Okay… sorry… Oh, and don't blink. Elves...
4 tags
Zodiac Schmodiac
I hate that my astrological sign is a cancer because I fear that day that my horoscope will say- "Cancer- You may get cancer" and people will giggle instead of taking me seriously.
6 tags
Why am I not on Jeopardy?
Why is no one spoon-feeding me pudding? Why don't Martha Stewart and Meryl Streep just jointly adopt me already? Why isn't there a chipmunk on my shoulder scratching my head until I fall asleep? Why am I still awake?
5 tags
7 tags
6 tags
"I did not have sexual relations with that woman"
– Joseph 
2 tags
Let's play a game of true or false.
I left my house today.
5 tags
Treat Yo Self
I got a massage today. It was an early Christmas present that I decided to redeem today, and- guys. It was the BEST thing and also the most hilarious thing. The salon was one of those legit places where they are always asking you if you feel comfortable and offering you herb infused waters. It was a place where regular water doesn't even cut it. I felt like I was playing an elaborate game of...
6 tags
New project idea- "En Madea's Res," a film that...
6 tags
I can't get the phrase "naw, dude, I can't 'cuz...
The idea of Jewish bros will never not be hilarious. 
7 tags
How I spent my Friday Night
- Somehow ended up spending an hour researching the 1958 fire at Our Lady of the Angels fire Catholic school. 92 kids died. When one of the nuns realized that they weren't going to get out of the school, she took the kids under her cape and prayed with them. I JUST CAN'T.  - As I wept for the Holy Innocents, my roommates got rowdy, put on sparkly party tops, and tried to make me come...
4 tags
5 tags
I just read an article about lice.
Now I have mind lice. All. Over. My. Head. 
5 tags